Centre for entrepreneurial studies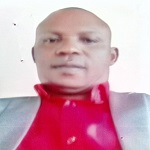 The centre was started in September 2013 in line with government and NBTE directives to train and equip students with necessary entrepreneurial skills and capacity to create wealth, be self-reliant and employers of labour. Beside entrepreneurial training, the centre runs the following skills for both regular and external certificate students:

1. Fashion and design.
2. Beads making.
3. Leather works.
4. Cosmetic production.
5. Cosmetology
6. Catering and
7. Computer repairs and maintenance.

Here we impact knowledge and develop skills required to function effectively in contemporary Nigerian socio-cum-economic realities.